This storybook projector will definitely enhance your child's imagination!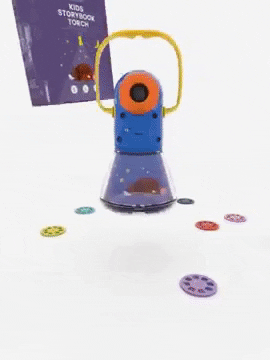 Your kids are gonna love our Kids Storybook Torch! It's a multifunctional kid's storybook torch toy set that features different kid's stories we grew up with. It's now their time to stimulate their imagination while learning important lessons in the tales.
This educational toy will help stimulate your child's cognitive skills with the help of fun stories and cute images. It will also boost their imaginative role-play skills, creativity, and hand-eye coordination!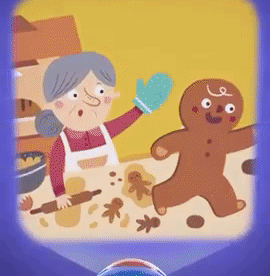 All children have to do is to insert the reel of the story they've chosen in the projector. There are eight stories to choose from that they'll surely enjoy:
Thumbelina

The Happy Prince

Cinderella

Pinocchio

The Boy Who Cried Wolf

The Gingerbread Man

I Want to Go to Space

The Enormous Turnip
Aside from reimagining your bedtime story routine, the Kids Storybook Torch can also serve as a fun and creative night light to help kids sleep better. It will cast the moon and stars on the ceiling or wall. Plus, it will automatically turn off 15 minutes after your kid has fallen asleep.

KEY FEATURES:
DIFFERENT STORIES -

 

Bedtime storybook torch with 8 fairy

 

tale movies.
STAR PROJECTOR -

 

This star night light projects the moon and stars onto the walls or ceiling. It creates a comfortable and calm atmosphere that will allow your child to fall asleep better.
PORTABLE NIGHT LIGHT -

 

The handle is designed to fit the baby's small hands. If your child is afraid of walking in the dark or afraid of sleeping alone, this night light is a good choice.
SLEEP STORY TORCH -

 

Come with 8 story films and a storybook. Parents can better express the story to the child by the book.
NEW PROJECTION TECHNOLOGY -

 

adjustable focal length makes the image clearer. The farther the distance is, the larger the image is. The recommended projection distance is about 20-60in.
AUTO TIME OFF -

 

After the night light is on for 15 minutes, it will automatically turn off.
PACKAGE INCLUDED
1 x product box
1 x Multifunctional Story Projector
1 x storybook ( in English )
8 x story film