With the Remote control option - (range within 3m) for you to join and control the movement of the toy.
Without remote control option -

 
It allows the toy to run away when it senses your pet pouncing on it.
STIMULATE YOUR PET'S HUNTING INSTINCTS
Our 

Intelligent Escaping Toy

 is an interactive toy that gives your children and pets or even yourself a 

fun exercise without stepping out of your home

. It also

 

encourages healthy 

active movement

 and

 

interactive activity to enhance our cat's overall health and well-being.

Runs on any surface,
carpet included
.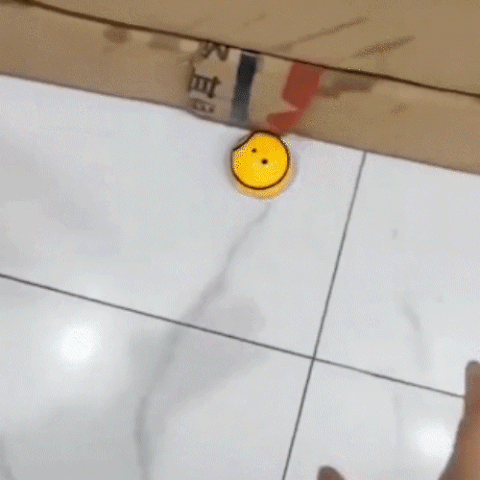 High Motion Sensing Technology
It has Infrared sensing and high-speed runaway that will automatically detect any movement nearby and randomly turn or retreat when hitting an obstacle quickly.
Provides Your Cat with Engaging Exercises
 and helps kitten learn important 
survival skills
 like 
stalking
, 
chasing
and 
trapping prey
.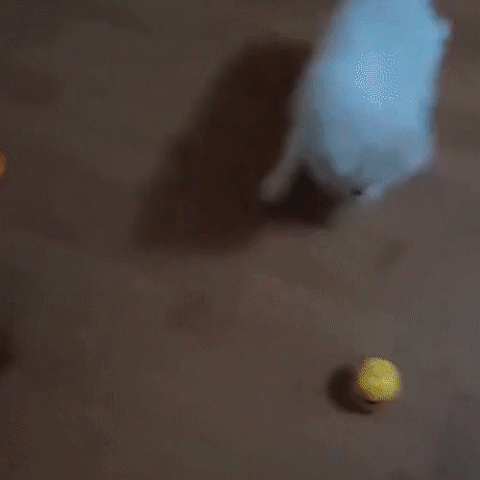 Ideal Gifts for Pets & Human
- Whether your cats, dogs, or even your kids can be entertained by the unpredictable movement, colorful light, and interesting sound of this cute cartoon-shaped toy.
Made of high-quality eco-friendly plastic that is safe and non-toxic, BPA, and lead-free.

Simple & Easy Setup -
When you hit this cute toy, it will flash quickly and 
make a sound to tease your pet
. When the induction toy enters the sleep state, just tap it to restart the wake-up!
Required battery - Long battery life with 3 AAA batteries (not included).
For 
With Remote Variation
How to use the remote control: 
1. Short press the remote control switch to activate the automatic runaway mode. 2. Press and hold the remote control switch to change the standby and wake-up modes.